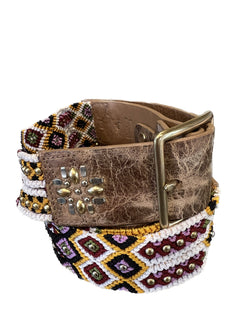 Calleen Cordero
Papi 1 3/4" Belt in Multi
Our belts are all hand woven in Chiapas Mexico, we are collaborating with a collective of Indigenous artisan women.

We have developed our own color and each belt is combined with leather and a detachable Brass or Nickel buckle with a signature hand-studded art motif

Great addition to your CC collection.

The more you wear it the better it gets!